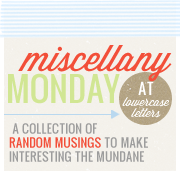 a. My husband surprised me this weekend with a getaway to a cabin the mountains for our anniversary. The beauty of the landscape is spectacular! God never ceases to amaze me! It was a much-needed get away and was very relaxing.
b. Our puppy/ies chewed up some wire on our air conditioning unit...bad dogs! My husband and I like to be cool when we sleep so finding out about this at 9:30pm after we get home from our busy weekend was not fun. Luckily, Chad was able to fix it - thank-you God for giving me such a handy husband! I'm not sure if this is a permanent fix or if we'll need new wires or what, but I'm praying that it will survive the torture our puppies gave it and keep on keeping on.
c. Work is really taking a toll on me. I feel stressed all the time and I'm always anxious at work. Let me tell you, that does not make a great work environment. My student teaching semester is coming up and even though my husband originally wanted me to at least work some, I convinced him that that would not be good for me. So we have really buckled down on our budget and know how much we need to save for each month I will be off. Thankfully it's not much at all. I feel pretty confident that we will survive! The plan is for me to student teach for 3 months and then substitute teach and/or work in the after school program at one of our schools. We feel pretty comfortable with this plan and not that I'm keeping track or anything but there's 125 more work days - that's 172 days - 25 weeks - 6 months.
d. I saw a full rainbow - like the whole arch - this morning on my way to work. If I wasn't driving I would have taken a picture, bummer. When I saw it I thought of two things: I wonder if there's really a pot of gold at the end of a rainbow and I thought about God's promises to us. It was nice to have that little reminder and to be thankful.